Contact Us
Here at WoodStoveWizard.com I am aiming to compile the best resources for those who are burning firewood to heat their homes.
We have collections of tips, advice on different types of firewood, ideas to get the best from your stove and more...
If you think I might have missed something please do contact me using the form below; the site is continually being added to and I love to have feedback from my vistors.
All the best,
Mike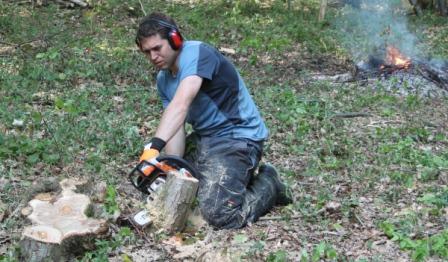 Me out in our woods on a day coppicing. In this shot I'm cutting a Hornbeam stump flush with the ground. This encourages healthy regrowth from as near the ground as possible.